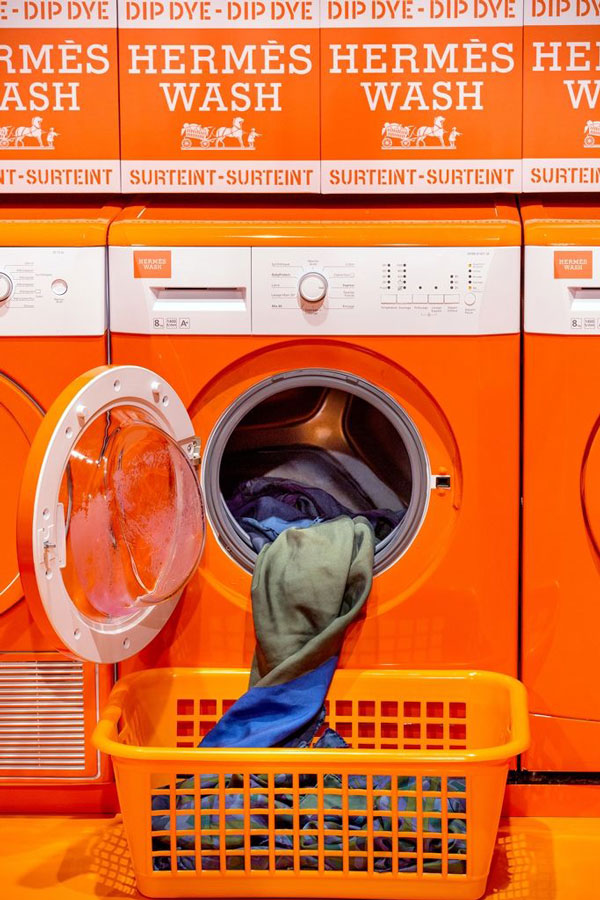 Luxury goods brand Hermès has thought of a way for you to give a new life to your old scarves. Their HermèsMatic, the chicest laundromat in the world is about to change everything.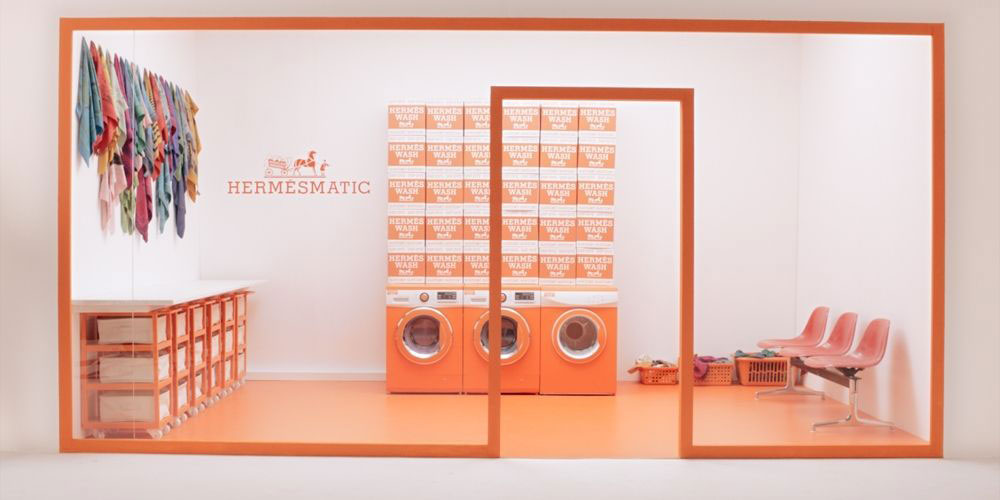 The shop, which is decked out in Hermès iconic orange, will dye your old Hermès scarves into three chic designs. If you don't want to throw your beloved scarf into the washer, don't worry, the laundromat-inspired shop has its own collection of vintage scarves available for purchase.
The pop-up will be in New York from June 14-18, before heading to Washington D.C., Nashville and Los Angeles.