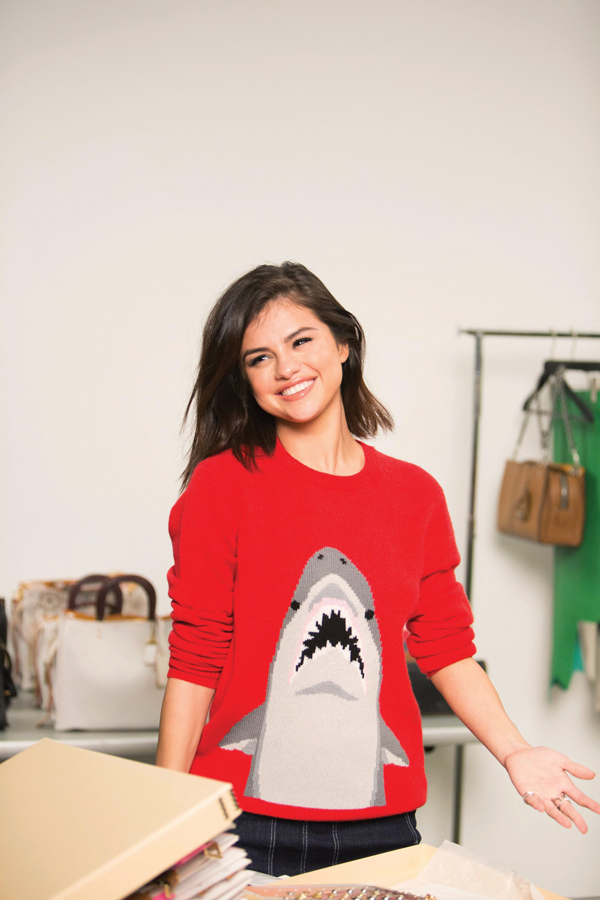 The moment that Selena Gomez posted the announcement of her partnership with Coach, she created a frenzy. That was in December, when Gomez had just re-emerged on social media after a long break following the diagnosis she was suffering from lupus. Her fans were lapping up any news and this news was big. Beside a photo of her holding a wine-red clutch, her lips pursed for a kiss, Gomez wrote that she was about to become more than just the face of the American fashion brand; she would design for the label, working with the creative chief of Coach, Stuart Vevers.
Now we have seen the Selena Grace bag, a double-handled carryall in bold red. Gomez says the versatile yet chic Selena Grace embodies everything she has ever wanted in a bag. It has personal touches such as tags that bear empowering messages from the songstress. "To be you is to be strong" is one. "Love yourself first" is another. #legend spoke exclusively with Gomez about the process.
What was it like designing a bag in collaboration with Coach and creative director Stuart Vevers?
The relationship I've created with Stuart is very special. We bonded from the beginning. We spoke for weeks and weeks before we decided to do something together. He showed me his vision of what he wants Coach to be, what it stands for and how it's this great American brand. It's really great to have an influence and some control when you're working with a brand. Having control in a situation is something that's important to me, as a woman and as a businessperson. What they represent as a brand is something I can embody. The handbag has an inspirational message.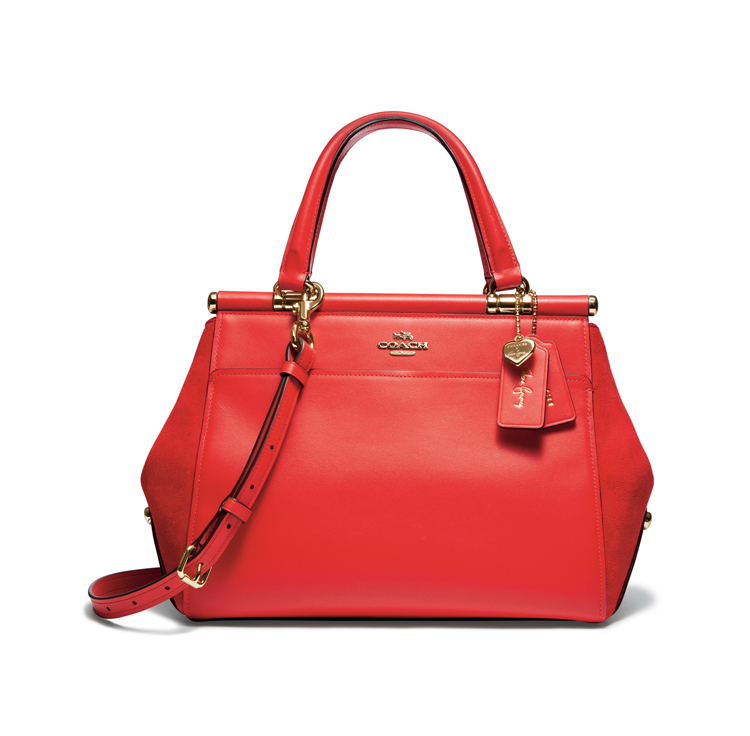 How did you come up with the bag's shape?
I love a bag that is easy and has room to fit my life. A bag that goes with everything is so important to me. I need to be able to have a bag for months and not change it out. I am always on the move, so I literally have everything in there.
What was most important to have in a bag? What makes this the ultimate bag for you?
Like most people, I would have to say my phone, just because phones are more than just phones these days. I've really learned to appreciate the craftsmanship and small details of a bag. I think the ultimate bag is something that goes with almost everything and you don't have to give it a second thought if it goes with your outfit.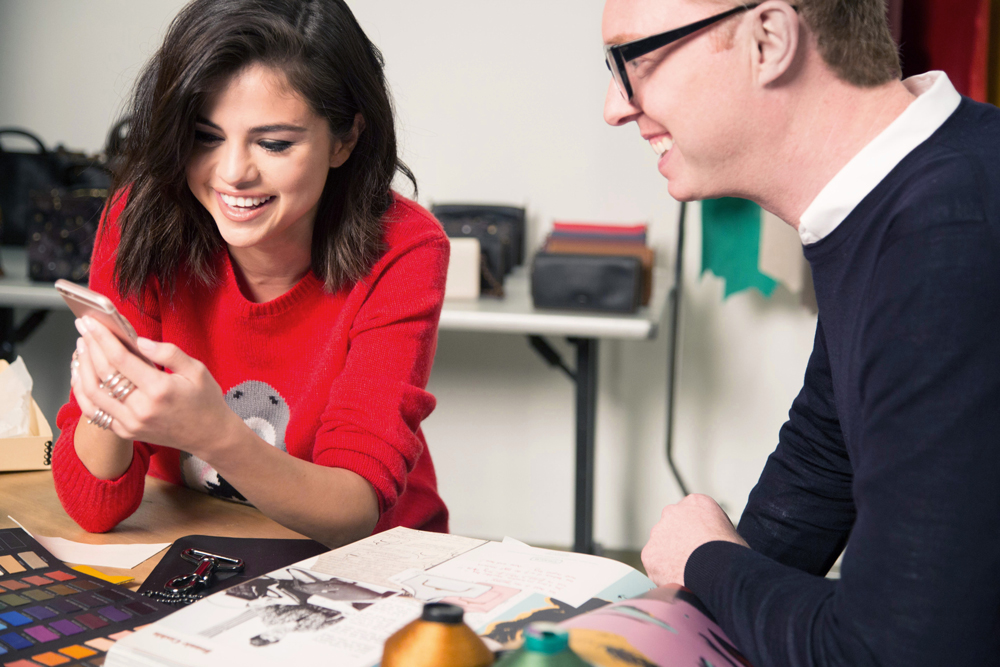 Was there an inspiration for your Coach collaboration? Who do you envision wearing Selena Gomez for Coach?
I was inspired by what I was looking for in a bag. My hope is that anyone will feel drawn towards the bag. Even with my music, it's so interesting to see the diverseness in my audience when I am on tour. That makes me happy.
How did you find Selena Red, the perfect red?
I think everyone has a colour that has some significance, that can give you an instant confidence boost. For me, red is both classic and has an edge. I have noticed that I tend to wear red often.
There are some personal touches on the bag. Tell us about the saying, "Love yourself first."
I've spoken in the past about how important it is to be true and honest with yourself. I have spoken with my fans about the importance of taking care of yourself. I am so lucky to get to be creative in my life, and work on a variety of projects. But it is very important to make time for yourself, listen and be kind to yourself.
What are your favourite things to do in autumn?
I love to be able to dress in layers. It does get a bit chilly at times in Los Angeles. Halloween is one of my favourite holidays, and l love being scared, so I always associate that with autumn.