What do you think of when you you think of the Fringe Club? Art and theatre? Of course, those are the easy options. What about great food? It's there in the Fringe Club if you know where to look. On the first floor to be precise, where the new(ish) Circa 1913 is located, a beautiful, tranquil space serving up high-quality French-Japanese fusion.
It's not unusual to find a fusion restaurant in Hong Kong, and it's even less surprising to find a Japanese-French one, but what makes Circa 1913 really stand out is its subtly. It doesn't force its concept upon you at every turn. You won't find a detailed explanation of every design element in the menu, or overly-done staff uniforms or even kitschy art work. It's a restaurant that stands on the merits of it's food and service, and in Hong Kong - the land of perfectly crafted concepts - that's a rarity.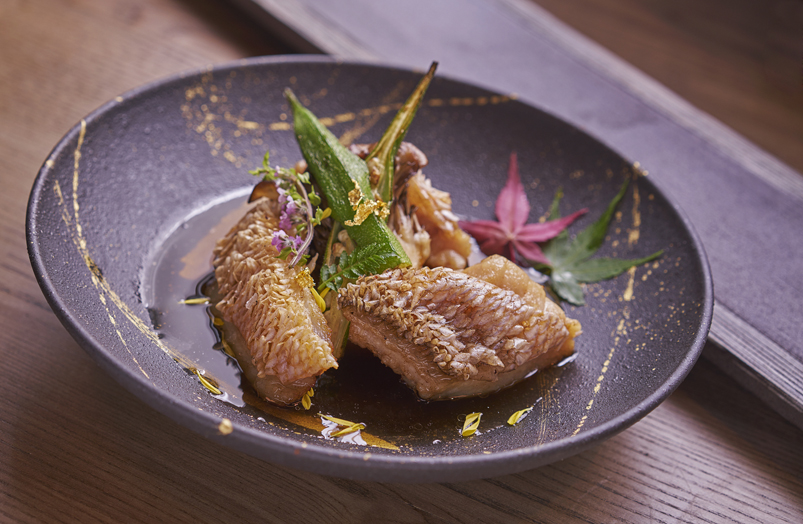 Start with a cocktail - you won't regret it. We loved the Hanami, a mix of lychee, gin and egg whites, and the whimsical Drunken Geisha, a combination of sake, peach, sparkling wine and rhubarb bitters. After that, chef Anderson Tam - formerly of Zuma and L'Atelier de Joel Robuchon- prepared a fusion feast that began with a deconstructed Kumamoto A5 wagyu beef tartare with 63-degree egg, and then moved on to a refreshing Kumamoto A5 Mizuna beef roll with coma tofu dressing. Both were flavourful and light, a perfect start to the meal. If you're having trouble choosing, they have an appetiser platter that's perfect for two people to sample a few of the choices.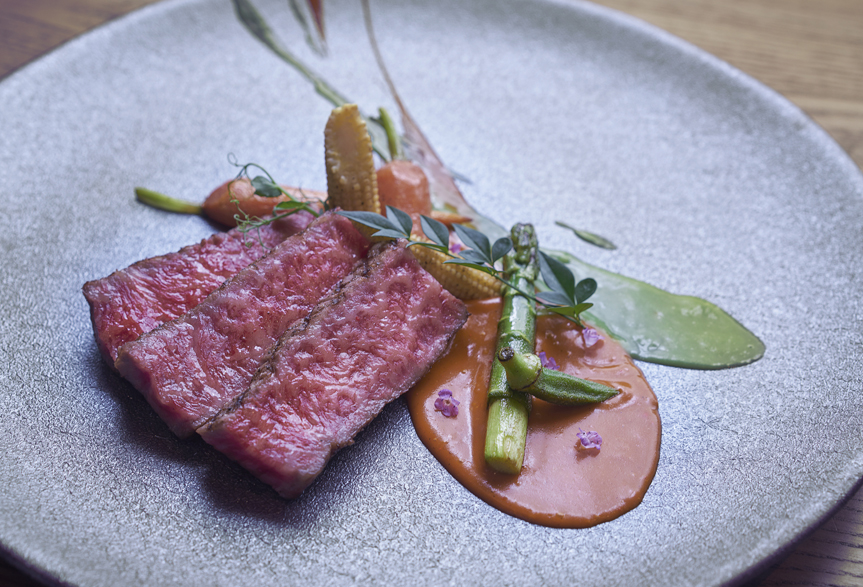 For mains, we tried the Amadi with fish bouillon and maitake, and the grilled tenderloin with cocoa beef jus. The tilefish had perfectly crispy skin, the cooking technique was flawless, and the cocoa beef jus really made the wagyu beef flavours pop. We finished with a light steamed egg dessert, prepared with dark sugar, Japanese sweet potato and mango.
Named after the date carved into the historic fireplace, the restaurant occupies a space formerly used as the central depot of a dairy farm. But now, with its chic interiors, and killer cocktails it couldn't be further away from its humble origins. The space can only sit 36 guests at any time, so the atmosphere is intimate and relaxed - a nice change of pace from hectic Lan Kwai Fong just a few steps away. We love that they're using the beautiful teal walls to feature art from local, emerging designers as well - it fits perfectly into the ethos of The Fringe Club.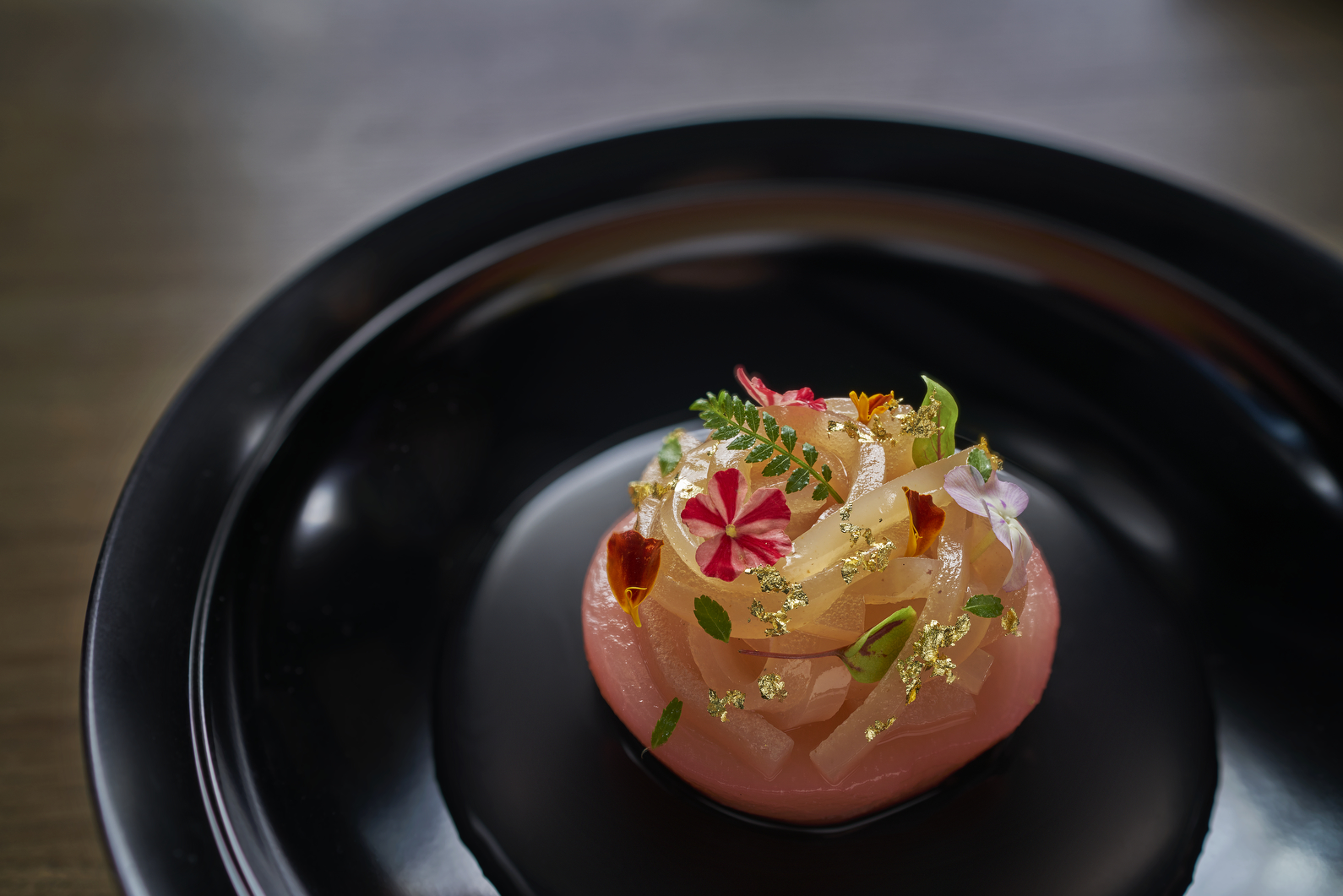 They serve great set-lunches, perfect for the business crowd, or you can stop by for a leisurely dinner before a show. There are multiple dining options available, from a six-course set menu to a lunch menu, which means great flexibility for those who have trouble choosing.
Circa 1913, 1/F 2 Lower Albert Road, South Block, Fringe Club, Central 3643 0288
www.hkfringeclub.com