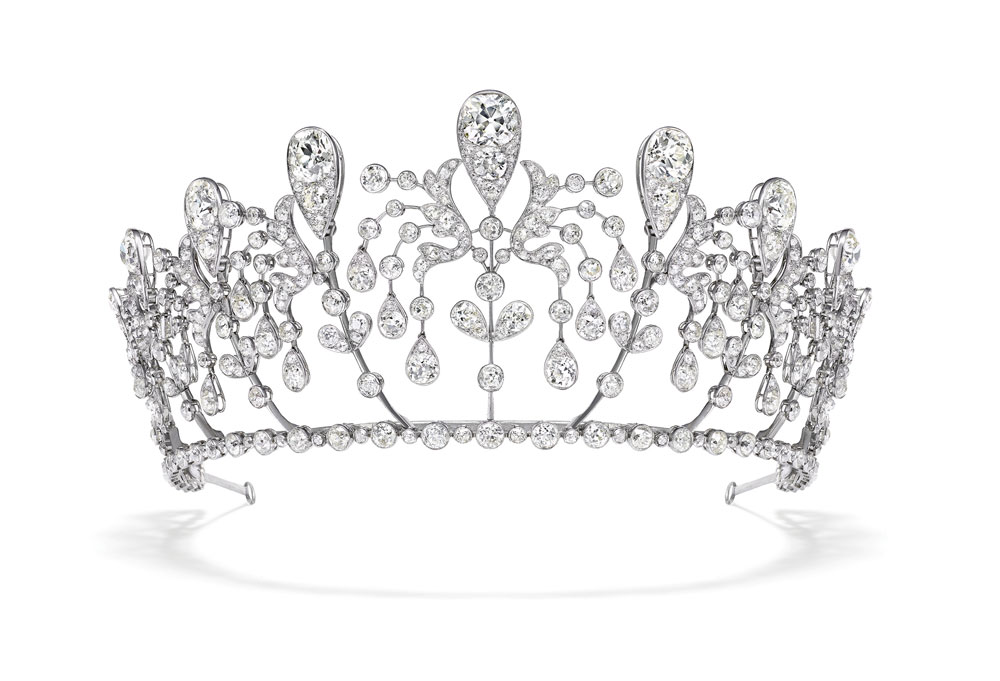 French jeweller Chaumet has pulled off the improbable: mounting what may be the largest exhibition yet of pieces of art from Imperial France and Imperial China, at the Palace Museum in the Forbidden City in Beijing. The Imperial Splendours exhibition, due to close on July 2, displays no fewer than 300 paintings, items of jewellery, silverware, jade and other artefacts on loan from private collections and from 17 museums around the world, including the Palace Museum, the Victoria and Albert Museum in London, and the Louvre and the Chaumet museum, both in Paris. Many of the exhibits are national treasures. The sword borne by Emperor Napoleon Bonaparte at his coronation is among them. The sword has never before left France.
Putting on the exhibition was a compulsion for the man who has been president of Chaumet since 2014, Jean-Marc Mansvelt. Mansvelt told The New York Times last year that Chaumet had become "a sleeping beauty, a much-admired and exquisite jewellery house that had nevertheless quietly slipped under the radar over the years". He has made it his task to administer the awakening kiss.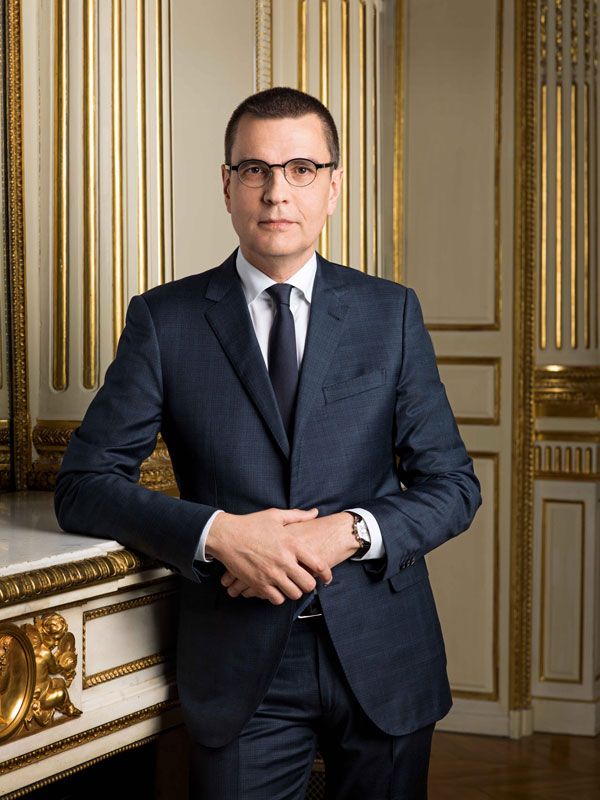 "The Palace Museum exhibition is important as a way to wake up the sleeping beauty," Mansvelt tells #legend, "because when you have more than 250 years of history, it's a long time. The maison was also very discreet for many years. And there was a time when we weren't sure: is the public still interested by this heritage? How do we find the balance between this great history and modernity? If we only tell the story of the past, nobody will be interested. We had to find a balance, and use other methods."
Chaumet has been busy. Apart from arranging the Palace Museum exhibition, the jeweller has published a trilogy of books about its history, about the art of making tiaras and about its motifs taken from nature. And in Hong Kong last month, it put on a brief event which included a virtual reality visit to the Chaumet premises on Place Vendôme in Paris.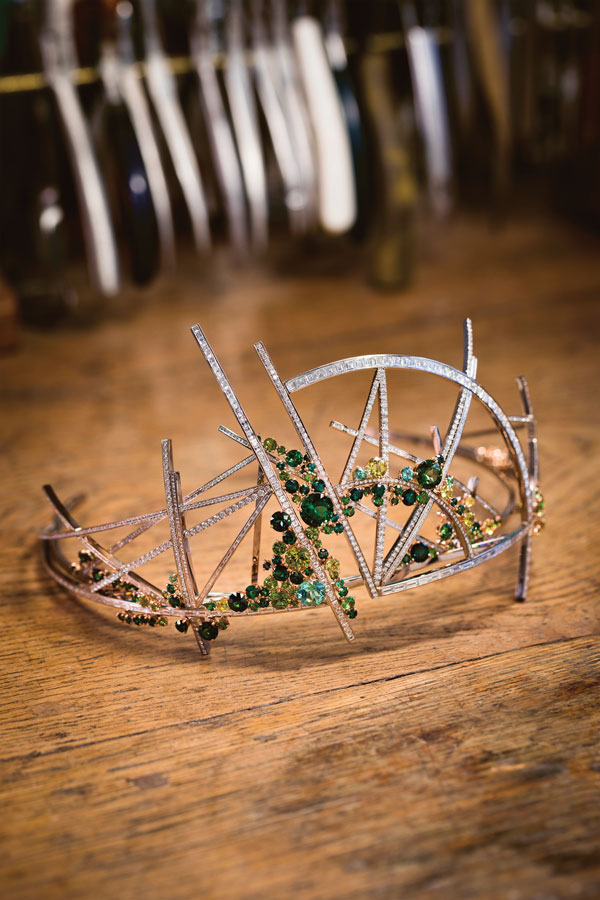 The jeweller is no stranger to the digital realm. At the end of last year Chaumet launched its first mobile phone app, called You Me Paris, which it developed in collaboration with My Little Paris. You Me Paris is more than your usual e-commerce app. It is a travel guide, which shows the best side of the City of Light from the Chaumet perspective. It is full of inside information, directing the user on foot along little-known byways to the cosiest cafes, the hippest hotels and the most romantic corners of the city.
"Chaumet is about couples. It's about young couples. It's about weddings and love," Mansvelt says. "So when you put the two things together, why not discover Paris as a young couple in a way that is different from what everybody is doing?"
The emphasis is on appealing to a younger, tech-savvy generation. "You only survive if you adapt yourself to the different decades and the different generations," Mansvelt says. What he calls "the choice of distinction" imbues everything that Chaumet does. "Chaumet is for people who want to live and appear in a different way," he says. "They don't wear what everybody wears."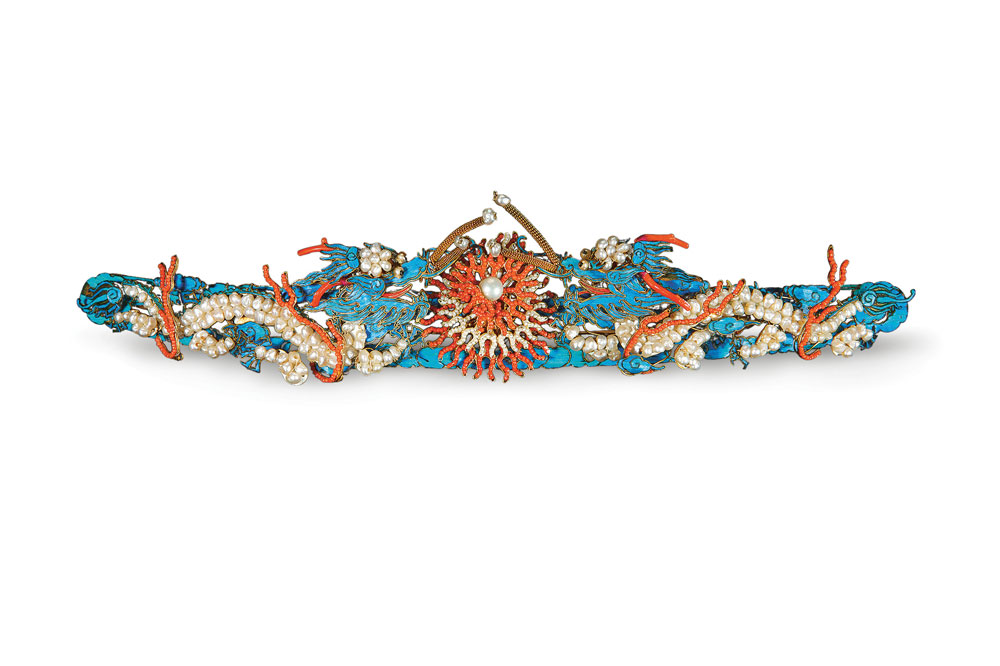 In China, the highly publicised marriage of celebrities Angelababy and Huang Xiaoming in 2015 gave a huge boost to the popular appeal of Chaumet, particularly among the young. The ring Huang gave Angelababy is a Joséphine "Aigrette imperial" ring by Chaumet, bearing a five-carat, pear-shaped diamond surrounded by another half-carat of brilliant-cut diamonds. Angelababy's ring had an immediate effect on the jeweller's penetration of the Chinese market. "It's not the entry point for Chaumet, but it's true that it was an accelerator," Mansvelt says. "For sure, the choice of Angelababy and her husband to come to Paris and select the pieces we had, and wearing some of our antiques during the wedding, it was a fantastic opportunity for us," he says. "They were very interested in something that was not worn by everybody." Mansvelt adds: "It was a nice connection, a happy marriage on top of their marriage."
Watchmaking will remain a sideline for Chaumet. "There's a good reason," Mansvelt says. "It's very quiet but it still exists. Watches have been part of Chaumet since 1811 but the way it has always been done has been as a jeweller. Beautiful bracelets, beautiful necklaces, secret watches: they're still watches but at the end, it's not the main purpose," he says. "The reason people have loved Chaumet for so many years is because it's a jeweller rather than a watchmaker. We'll continue to do watches, but high jewellery pieces, rather than as a watchmaker."
This article originally ran in the July 2017 issue of #legend magazine.