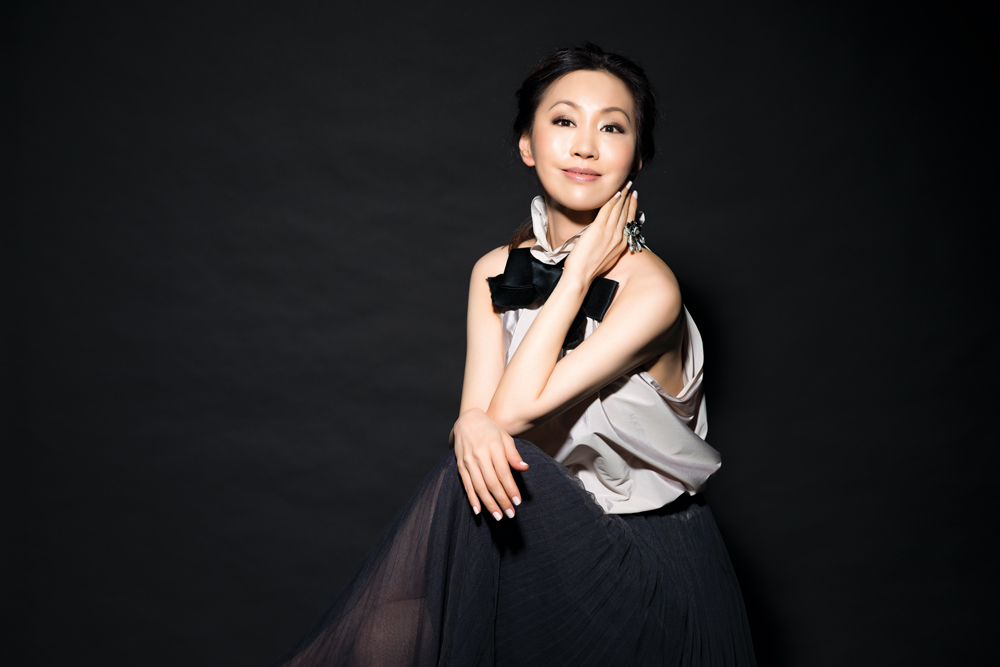 Founded in 2009, the Taipei-based brand Chara Wen is a thing of beauty, in which each ornate jewellery piece is imbued with the spirit of love. Founder Rachel Wen sees her business as a precious gift, a blessing for life, and a gift from mother to daughter – in this case, her own progeny, Krystal Huang. The name "Chara" means happiness and joy; beyond the luxury element, it comes with the notion of kept promises of love.
Chara Wen's backbone is its Gift of Love series; the brand also releases one-of-a-kind fine jewellery and timepieces under the themes of Earth, Fashion Muse and Classic. In the Signature of Love series, each piece of jewellery contains a small heart-shaped ruby – sometimes explicit, other times hidden. In addition to precious stones and diamonds, Chara Wen specialises in the use of ores and gems that blend natural textures and simple lines.
Back on terra firma, it's also a brand courted and espoused by leading stylistas. Inès de la Fressange, the former muse of Karl Lagerfeld and current brand ambassador of Roger Vivier, wears Chara Wen jewellery; the brand even created an art deco-style jewellery watch that bears her name, Ines.
Chara Wen is the title sponsor of the Hong Kong Cancer Fund gala dinner on November 17; the charity marks its 30th anniversary this year. #legend spoke to Rachel Wen about her involvement with the prolific support organisation.
What drew you to the Hong Kong Cancer Fund? Do you have a personal connection 
with the disease?
Our brand symbolises "love and blessings" with the heart-shaped ruby, which is in every piece of our jewellery. So when it comes to charity and helping people, it's our pleasure to be involved and to give our love – and the moment we received the message about the 30th anniversary for the Hong Kong Cancer Fund, we knew we wanted to take part in such a meaningful event. I personally have experience with close ones who have suffered from this disease. This is also why I want to make an effort to help anyone who needs it.
It's a long and painful path – and we should care more. As a sponsor, I sincerely hope that I can provide actual help. There are so many people in need, especially those facing cancer and I truly want to do my bit for them. We will be giving our all to support the fund. Also, we'll help deliver information to the public to raise awareness of the disease.
You mentioned that every piece in your collection features a heart-shaped ruby. Can you tell us about that?
Black, red and white is one of my favourite colour combinations. Black is particularly significant – it's a perfect stage to bring out the luxurious character of coloured gems, with its subtle essence. White is the most pure and 
clean colour, and of course the red suggests the passion and love to our collectors.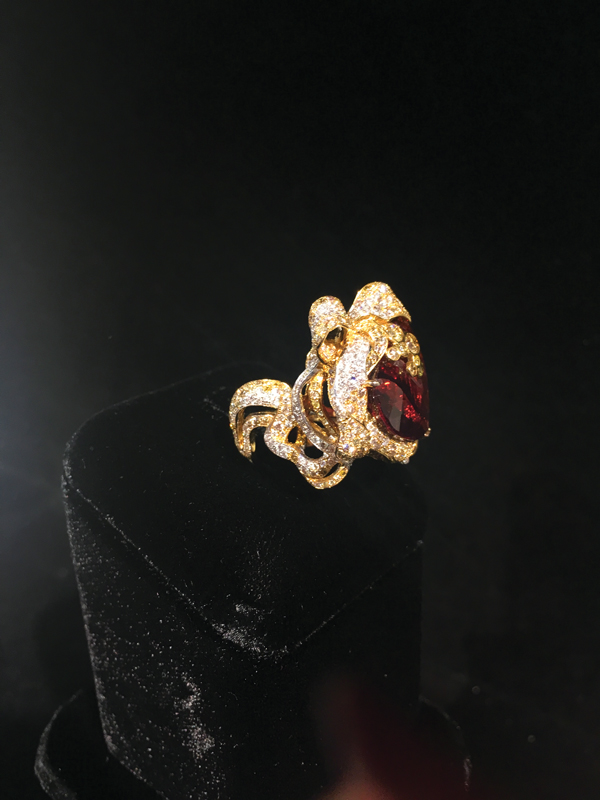 Chara Wen was created as a gift for your daughter. What is the most important gift a mother can give her daughter?
The core values that my daughter holds is what matters to me the most. I want to give her the essence of purity – I believe this can help her grow and learn, even in the toughest of times. It's just like all of my jewellery; they contain the spirit of the pure love I want to give her.
The Gift of Love: Surprise jewellery watch was auctioned at Sotheby's Hong Kong in 2013 for HK$1.84 million. Are watches something you'd like to focus on even more?
It was my greatest pleasure when Sotheby's brought my work to the auction and it was successfully sold – especially since the Surprise is one of my most significant and complicated timepieces. Every one of my high-jewellery watches possesses the precise craftsmanship that combines diamonds and the watch movement. So it certainly means a lot to me, receiving such acclaim. But still, the jewellery is at the core of my brand, so I will continue to work on the most exquisite and unique pieces.
Inès de la Fressange is famously devoted to Chara Wen. How did that relationship come about?
She noticed our jewellery when we went Paris for a press event, and she adores it. I also admire her unique taste and beauty, with such a modern look and her self-confidence. I'm glad she loves our brand and became a collector.
You have four collections: Gift of Love, Earth, Fashion Muse and Classic. Do you have a favourite singular piece?
Every collection is the work of my heart and I devote myself to make the best in all of them. I would say that Gift of Love is a significant collection that best represents the brand, though. It is presented as a gift to our collectors and their beloved ones.

How long, from start to finish, does it usually take to complete a collection?
It depends on the design and the dimensions of it. In general, it requires one year to complete a piece – it takes time to combine three-dimensional metal sculpture and the diamonds.
What's next for Chara Wen?
I'm still working on the new collection – hopefully I won't keep you waiting for too long!
What can people do to help support the Hong Kong Cancer Fund?
I think everyone can help support the Hong Kong Cancer Fund by making a donation. Also, they can just be more aware of people affected by cancer. Our care and love makes 
a big difference.
This feature originally appeared in the November 2017 print issue of #legend