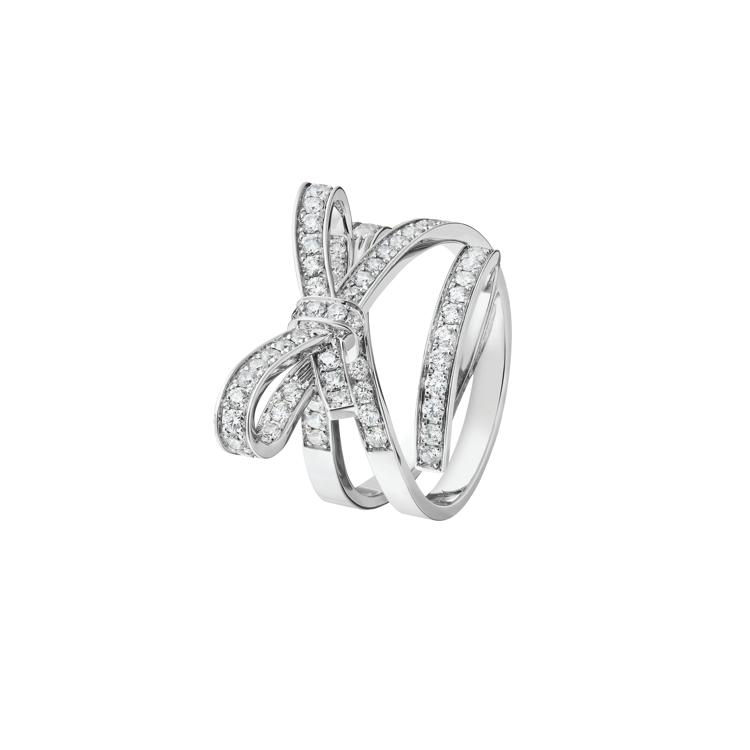 A young gabrielle chanel is said to have arrived in Paris in 1907 sporting a loose blouse with large gathered bow at the neck, an elegant laid-back style at odds with the tight-laced corsets and nipped-in waistbands of the time. Chanel, it soon became apparent, had quite the obsession for ribbons and bows, and, more than 100 years later, that signature iconic motif still sits at the centre of the Chanel aesthetic, an intrinsic reminder of the founder's enduring style.
What was once fabric became the star of Chanel's new Ruban fine jewellery collection with bows rendered using an assortment of the finest gemstones. In its latest iteration, the emblem continues to dazzle, transformed this season into bewitching assets of quite another class; a collection of diamonds set into white gold.
The new pieces unfold in gentle scrolls and whimsical waves that mimic the ribbon in all its many guises. Pieces exhibit bows draped like fabric, wrapped, entwined and knotted in loops, as fluid as water and as captivating as dewdrops caught glistening at sunrise."Adornment, what a science! Beauty, what a weapon! Modesty, what elegance!" So said Mademoiselle Chanel in 1920. Clearly, the evolving Ruban story embodies her sentiments.
The creations capture all the imagination of haute couture, deftly linking fashion with jewels. Each unmistakable piece is singular in focus, with simplicity key to its style. Bands of unadorned platinum rings pay homage to the sleek modernity that has come to define the house, established season after season on the runways past and present, just as the much as those weaved into bows and dotted with diamonds.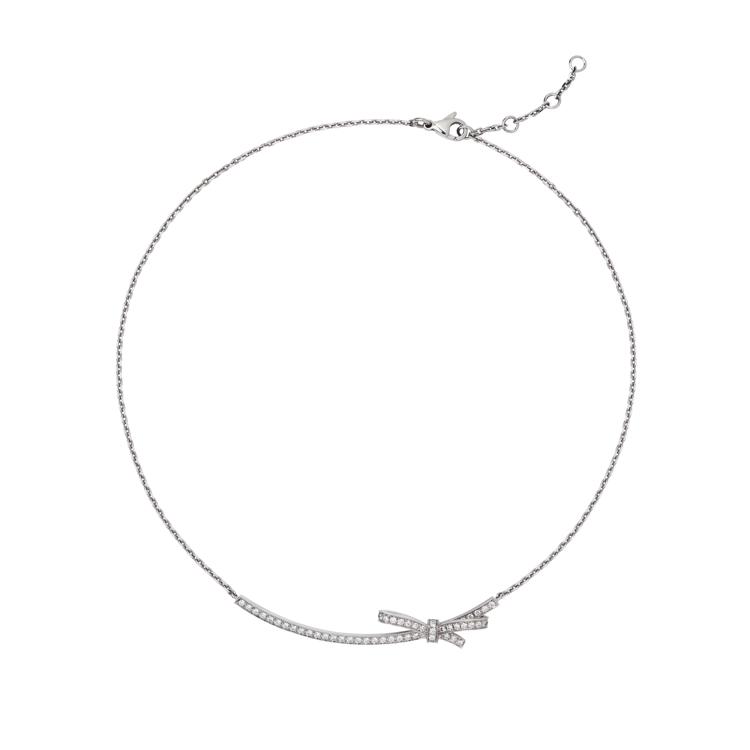 Every item in the collection evokes alluring understated beauty. Examine, for a moment, the magnificence of the Ruban bracelet. Set with two strands of glittering jewels side-by-side, the piece achieves the appearance of a simple ribbon tied against the wrist while being crafted from the world's most luxurious stones. Earrings have all the flippancy of a quickly knotted sash yet ask that hair be swept back in their demand to be admired. A delicate necklace circles the neck with shimmers and begs a chic, shoulderless gown. Of course, there is not a whisper of cotton or cloth, velvet or satin in this collection, but in the sublime white gold and diamond ribbon designs, indeed in every knot, and twist and turn and fold of the bow, there is one singular unmistakeable thread: the essence, the unmistakeable spirit of its inspiration, the legend that is Gabrielle "Coco" Chanel.
This article originally appeared in the September 2017 issue of #legend magazine.