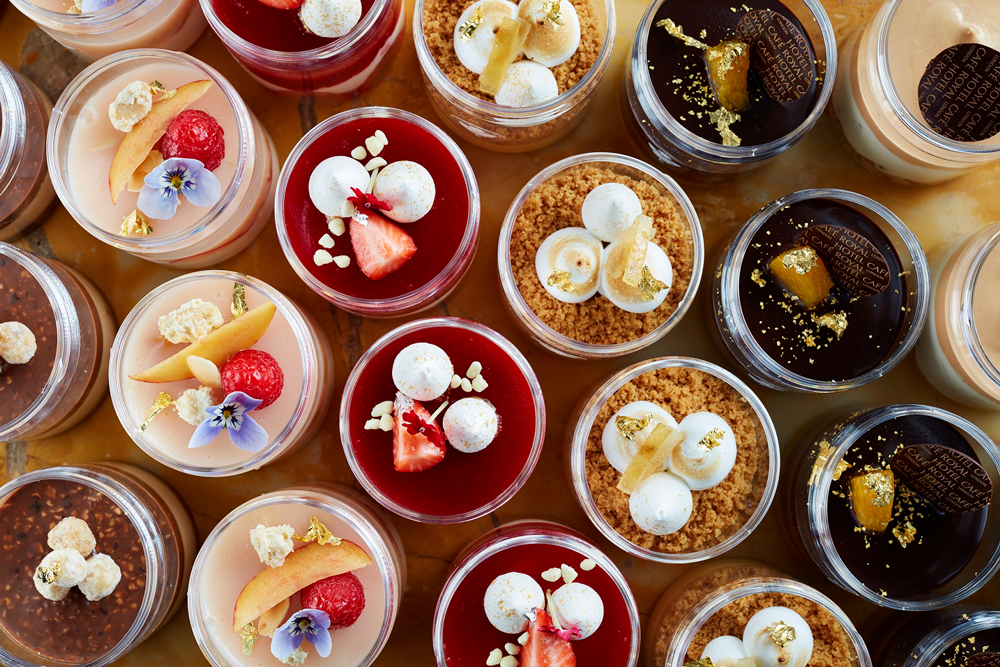 If Hotel Café Royal is one of London's most fashionable hotels, then the Papillon might be the most stylish of cafés. Situated on one of London's busiest shopping streets, if you weren't looking for the Papillon, you could easily miss it in plain sight. Formerly known as The Café, the space boasts an expansive window overlooking the historic Regent Street, offering a transformative experience. Sipping on a cup of Valrhona hot chocolate and nibbling on one of Executive Pastry Chef Sarah Barber's creations, you quickly realise that this café is a sanctuary away from the hectic pace of the city, divided by a pane of glass with an ornate floral window display.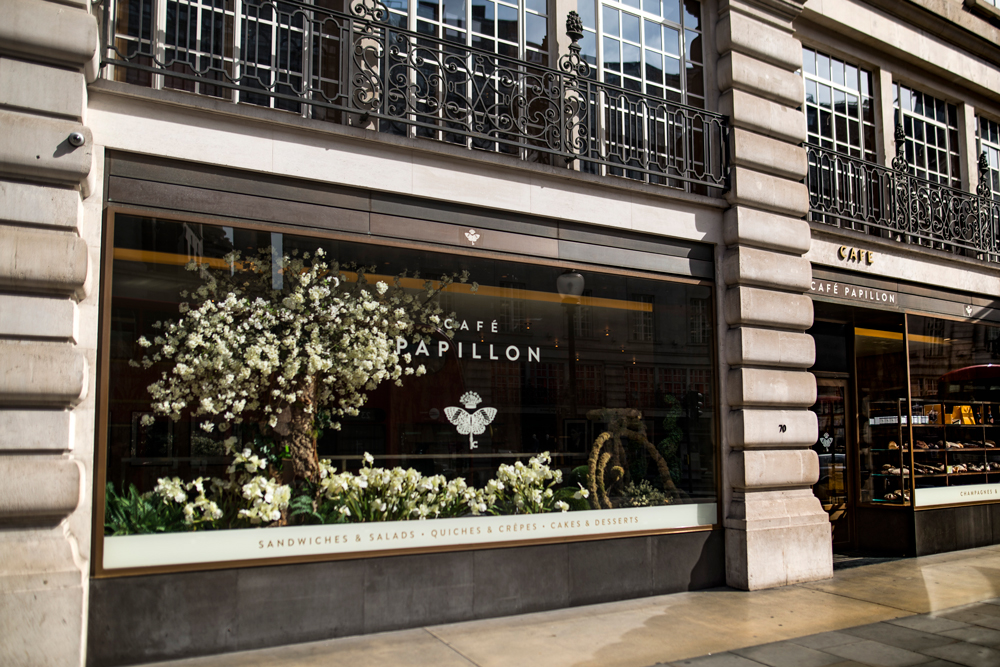 The hotel which houses Papillon was established in 1863 when a French wine merchant and his wife arrived in England and keeping to authenticity, the menu at the restaurant reflects its history. With its British and French influences, some items from the all-day dining menu range from Iberico Han Eggs Benedict, to Broccoli and Roquefort Quiche, Confit Duck, Fish Pie, Chia Seed Salad and buckwheat crepes- besides being pretty, the health factor was taken into consideration when designing the menu.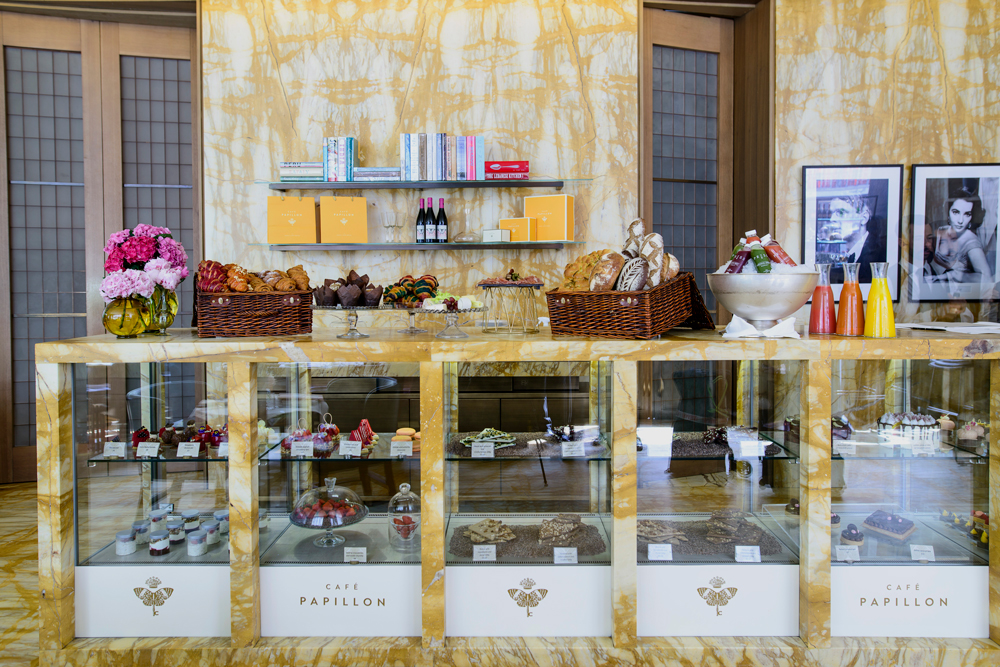 In addition to the sumptuous line-up of bites, the interiors play just as much a part of the Papillon experience, you do eat with your eyes first, after all. Originally designed by Sir David Chipperfield, the notable marble brick walls provide backdrop to the museum-like display of freshly baked goods, meats, artisanal cheeses, and the star of the show, a beautifully lavish selection of pâtisseries deserving of being proudly displayed. We dare you to gaze at its glory and resist the allure. Carbs what?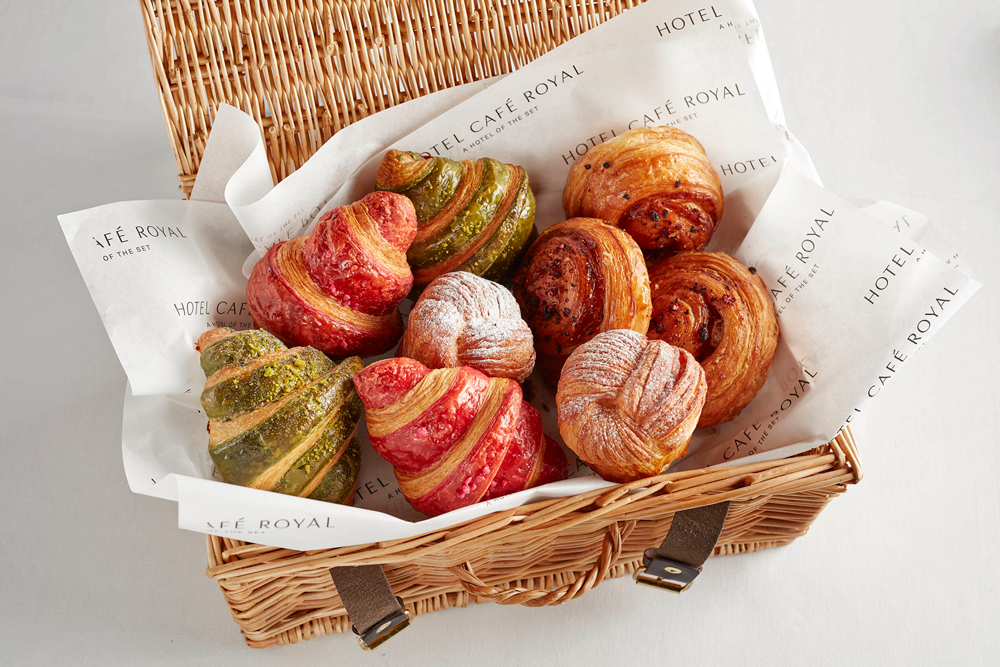 Check out our full review of the Hotel Café Royal right here.
Café Papillon, Hotel Café Royal, 68 Regent Street, Soho, London
www.papillonlondon.com