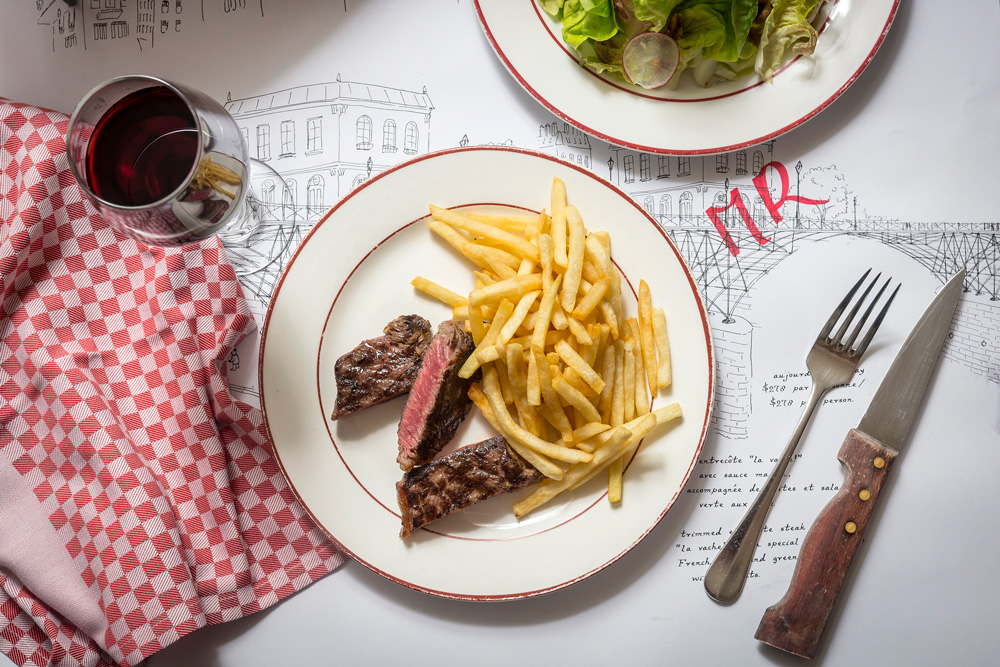 Black Sheep Restaurants is expanding their ever-growing empire, in Kowloon. The group is bringing their Parisian entrecôte La Vache! across the harbour to Hart Avenue, Tsim Sha Tsui, and we just hope that means it's easier to get a table in SoHo.
This comes just after Black Sheep Restaurants announced a competition to re-design La Vache!'s notorious wine label. If you've never been, they serve some of the best USDA Prime ribeye steaks - served the way you like it - with unlimited heaps of crispy, golden fries.
According to co-founder Christopher Mark, "La Vache! is a very democratic dining experience and we're excited to be able to share it with a bigger audience outside of SoHo. We were drawn to Hart Avenue and the neighbourhood, for the energy there in the evenings. It's a fun, young, after-work crowd who are out when the sun goes down."
The new La Vache! is a bit bigger than the cosy SoHo original, with 90 seats and even more desserts. Though we're curious as to how they're going to maintain their high-quality and excellent service so far from their 'home base' on Hong Kong Island, we're looking forward to checking their seventeenth venue out later this January.