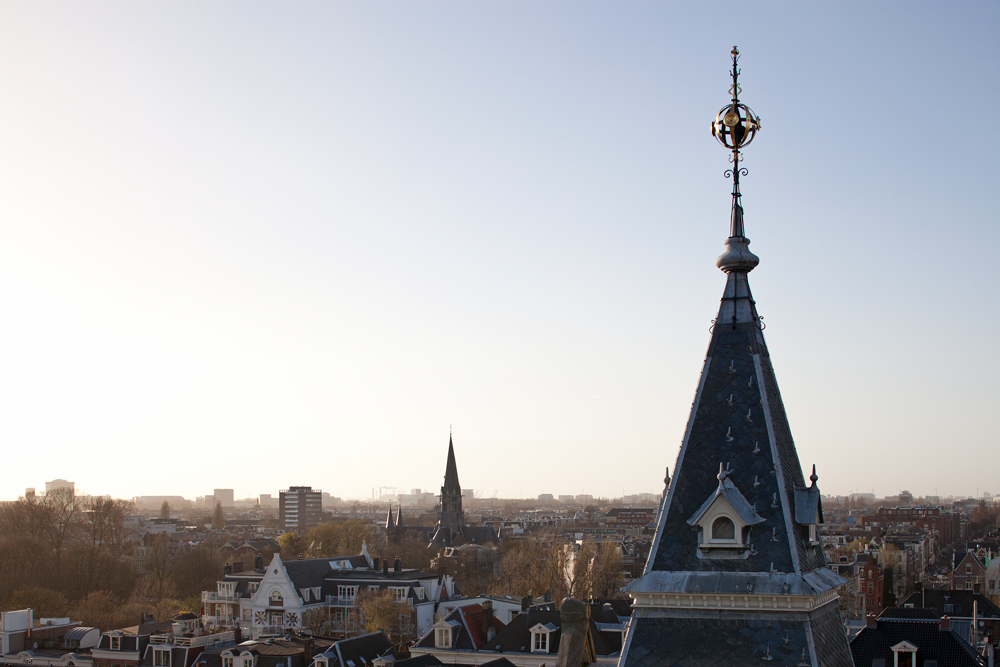 The Conservatorium Hotel in the heart of the Museum Quarter of Amsterdam is touted as one of the best five-star hotels for the well-heeled, art-savvy traveller. Its design alone merits the superlative. The hotel occupies a 19th century landmark that once housed a music conservatoire and has since been restored by Italian architect Piero Lissoni.
The hotel has period suites in nine different styles, all beautiful, and three suites in its own distinct, slickly modern style. The I Love Amsterdam Suite stands out for its amazing view of the city's skyline. Strict heritage provisions preserved the hotel's original grand windows and about half of the guests have access to a singular arched window in their suites split among two or three floors.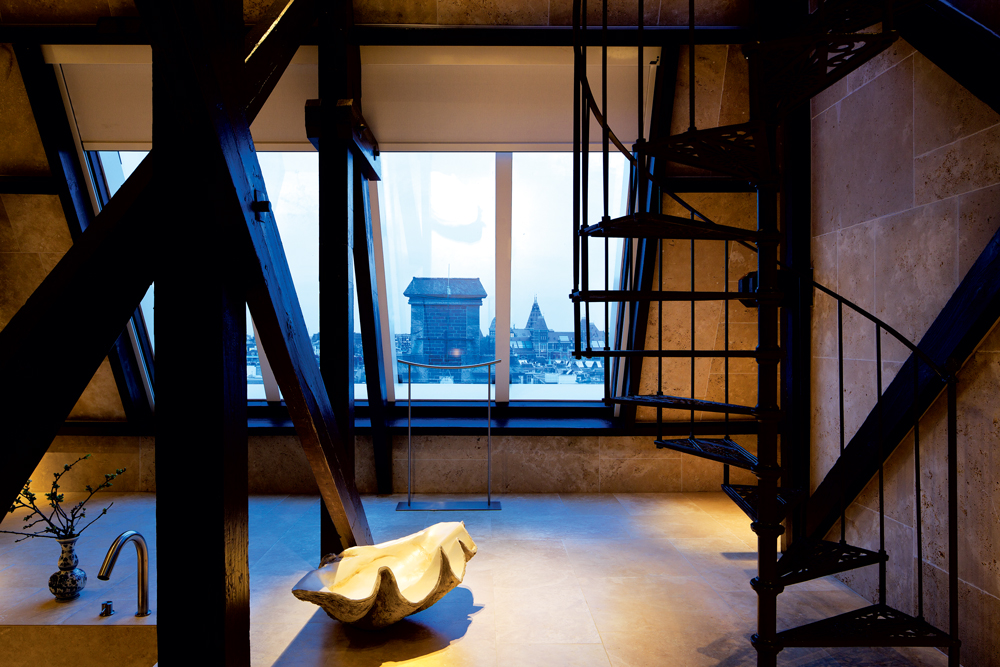 The I Love Amsterdam Suite is nestled into the building's top floor. The highest of the three levels of the suite is at the building's apex, where there are views of an amazing cityscape. From the rooftop terrace demarcated by wrought iron railings, guests can see across Amsterdam. You'll be able to spot fine examples of imposing Gothic architecture, including the Rijksmuseum and, of course, the city's signature canals.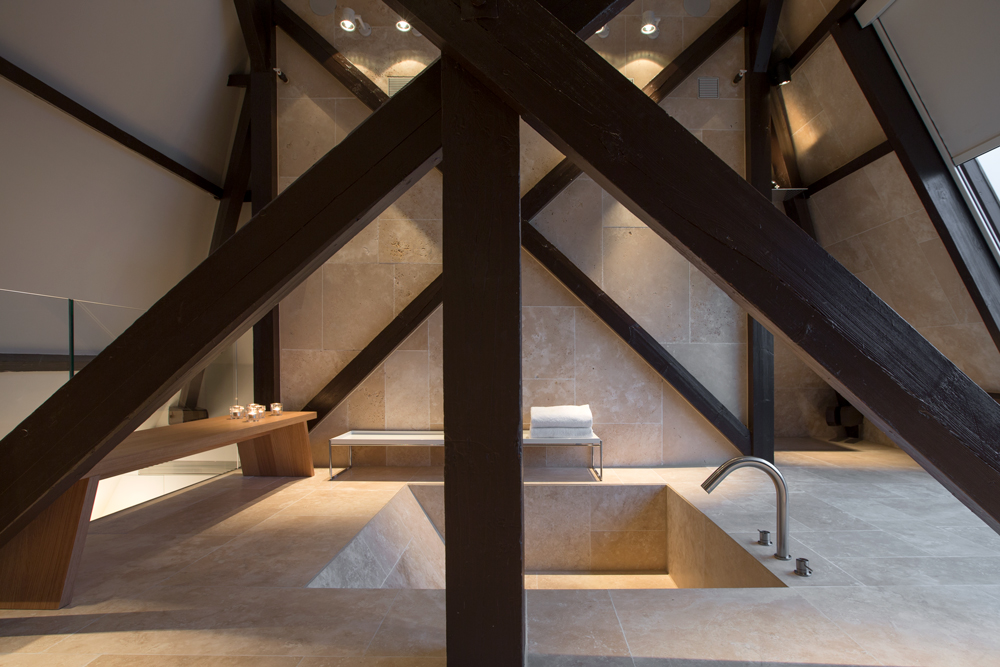 The suite's 155 square metres is an airy space. The decor is in Lissoni's signature style, with brushed oak flooring and soft leather complementing the original stout timber beams. Rooms facing inward look over a glassed-in courtyard that has been meticulously restored and lined in Italian stone. The area is now the hotel lobby and brasserie. It's a sight that thrills Amsterdamers as well as travellers, the locals calling the atrium "the living room of Amsterdam".
This article originally appeared in the July 2017 print issue of #legend magazine.