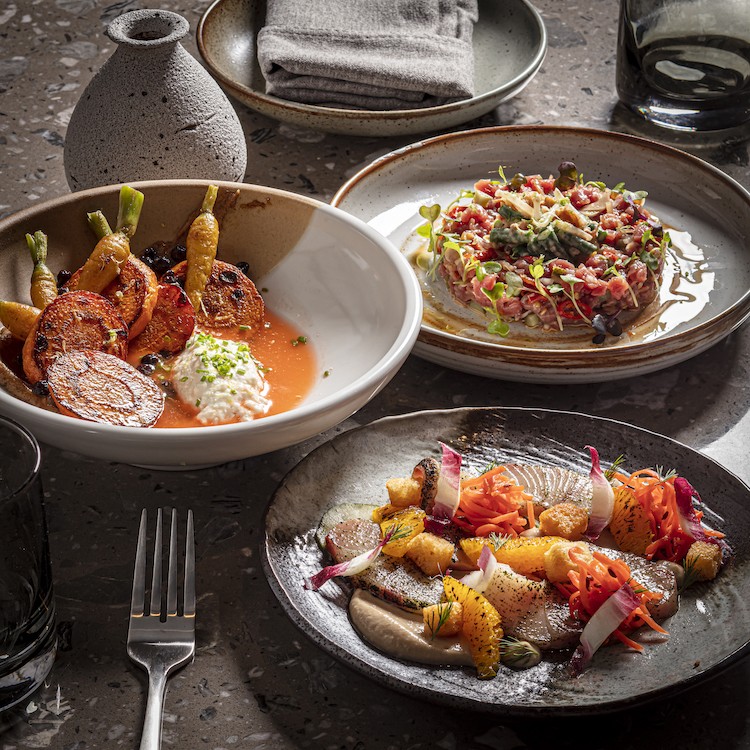 From the new hot spots on everyone's mouth, to our go-to favourites, we put together a selection of eateries to try this month, whether you're looking for a place to celebrate a special occasion or a trendy spot for a casual dinner.
Locanda dell'Angelo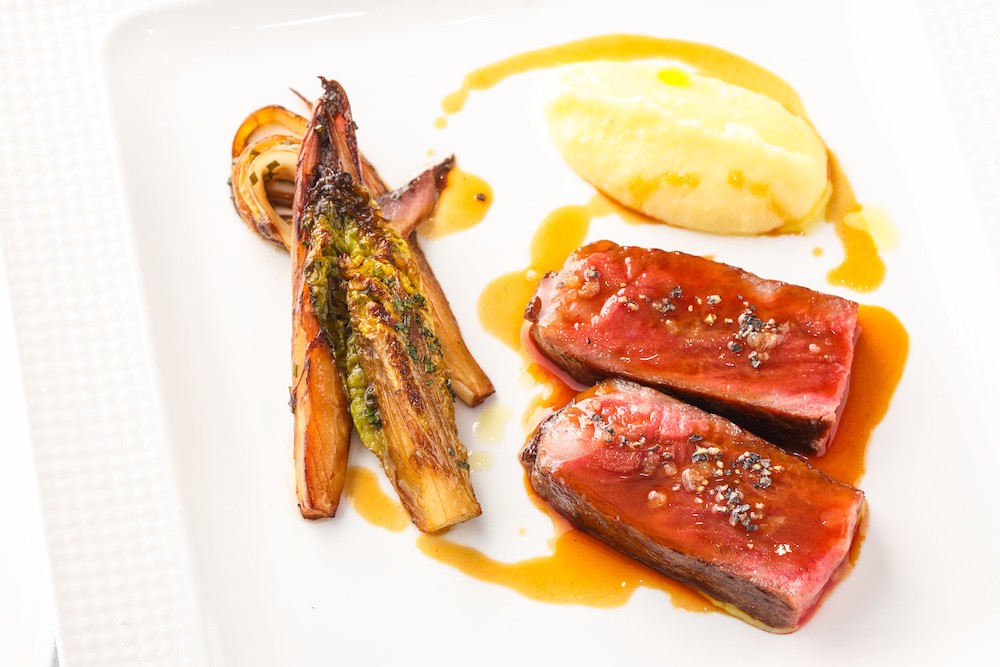 Locanda dell Angelo, the brainchild of Sicilian chef Angelo Aglianó, recently unveiled their new Spring/ Summer menu and brunch selection for all the foodies who are currently craving rustic, authentic Sicilian cuisine. The new Spring/ Summer menu features a variety of seafood dishes, such as the Risotto "Acquerello" Sicilian Red Shrimps and Green Asparagus; the Spaghetti Chitarra "Cav. Cocco" Alaska Crab and Fresh Fava Beans; the Pan-Fried Line Caught Sea-bass Artichoke, Potato and Taggiasche Olive and the Boston Lobster in Marjoram flavour, Green Peas Puree and Tomato Concassé. There are also new meat options as well with the Fassona Beef Tartar topped with Arugula and Parmigiano, light Mustard Sauce; the Roasted Australian Lamb Rack, duo of Romanesco and Pearl Onion Caramelized, and the Seared Wagyu Sirloin, Balsamic flavoured Endive and Polenta.
The brunch, which is offered every Sunday, starts off with Mixed Cold Cut with 24-months Parmigiano and Olives and the Marinated Anchovies and Roasted Peppers, followed by Minestrone soup. The appetisers and pastas are all-you-can-eat – yes, you read correctly all-you-can-eat – and have mouth-watering options like Spaghetti Swordfish and Bottarga with Pine Nuts and Raisins, and the Rigatoni in Sicily Flavours with Eggplant and Pecorino Cheese. The mains include the Pan seared Grouper with Potato and Leek Veloute and Salmon Roe, the Roasted Pork Belly with Endives and Balsamic Dressing, and the Grilled Australian Lamb Chops with Potato and Mixed Vegetables and finally the dessert menu features Cannoli with Ricotta Cheese, Pistachio and Candied Fruits, and the timeless Classic Tiramisu.
The brunch is great add to the East Island offerings. The pastas are simply fantastic, with our favourite being the Rigatoni aka the very traditional pasta "Alla Norma". Check it out and don't forget to book in advance as restaurant is quite small and retains that homey neighbourhood vibe that it's not always easy to find in Hong Kong.
Locanda dell'Angelo, G/F., 12 Yuen Yuen Street, Happy Valley, Hong Kong, +852 3709 2788, locadodell'angelo
Silencio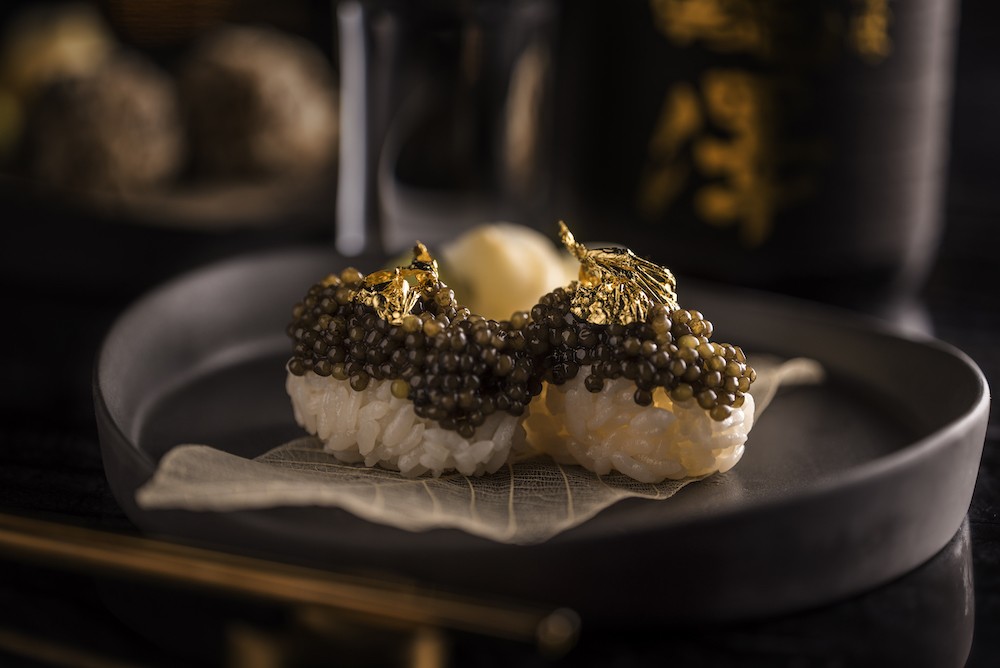 One of the newest additions to Hong Kong's culinary scene, Silencio is, in their own words, "The city's first and only contemporary Japanese izakaya featuring live jazz music, which recreates the vibrant ambience of Japan's much-loved drinking dens, uplifted with modern art pieces by Tomoo Gokita, an impressive line-up of live jazz and a menu of reimagined Japanese izakaya favourites".
Along with the beautiful paintings by Tomoo Gokita, the restaurant also features great food by their dual chef team: Sean Mell and Yong Soo Do, who have developed a contemporary izakaya menu with fresh, seasonal ingredients and modern culinary techniques. Their creations include the Nigiri, Sashimi and Specialty Rolls which are all simply to die for. If you want to get the Nigiri, you have four options between the Russian, Italian, Australian and French Nigiris- named so as they feature different delicacies from each country. The Russian Nigiri, for instance, is described as,"a decadent serving of Osetra caviar and gold flakes on authentic handmade sushi rice".
The unique names that pay homage to different countries continue with the Sashimi and the Speciality Rolls- the former having one named Evita after Argentina's First Lady María Eva Duarte de Perón and the latter having a Roll named Cheeseburger due to the inclusion of smoked cheddar and other ingredients that add to the iconic grilled burger flavour. With more unique takes on Sando, Tempura and a Premium Sake Menu, the creative menu itself is a reason to check the place out.
We loved Silencio's interpretation of a classic Caesar Salad, as well as the Hamachi crudo and the Hamachi sashimi and the "fifty shades of tuna" roll.
Silencio, 6/F LKF Tower, 33 Wyndham Street, Central, Hong Kong, +852 2480 6569, silencio.com
Zuma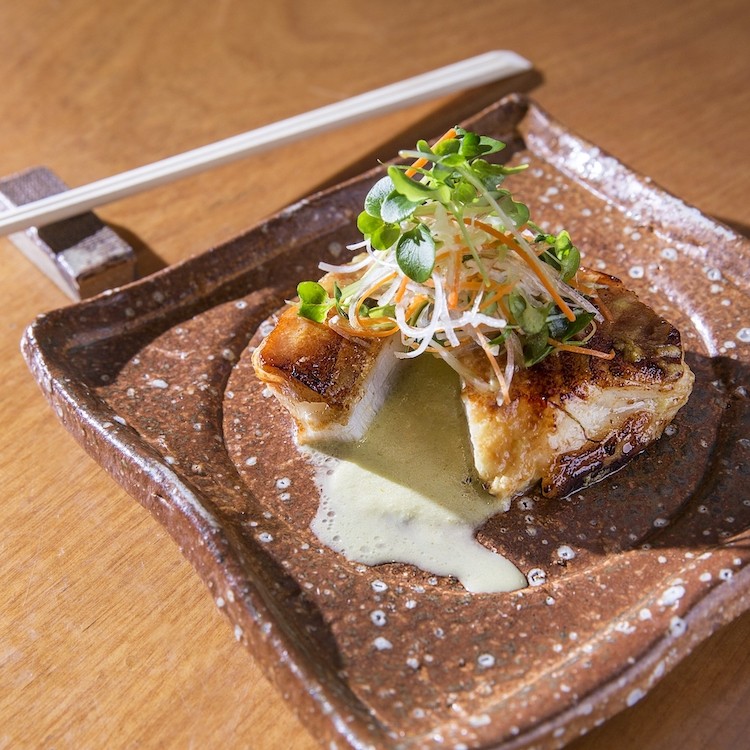 Zuma needs to introduction. But, in case you haven't tried it yet (please do!), the international and iconic outlet aims to bring an international version of modern Japanese cuisine in a chic environment. At the end of May, the "contemporary izakaya" launched "Yashoku Friday" and introduced a new selection of cocktails to their already extensive collection. Yashoku itself is a Japanese word that refers to a midnight snack. Zuma's interpretation of the word includes mouthwatering, made-to-order dishes with top-shelf drinks, all in a sophisticated dining experience. Yashoku Friday is described as, "an understated, relaxed version of the renowned night brunch designed for guests to unwind from the week and kick off the weekend in style with quality food, drinks and a live DJ".
The menu includes items from the already existing list as well as some that some that have been specially created for the culinary experience. A cursory glance at the dishes makes titles like the Seared Salmon with Lime Shiso Soy and the Spicy Fried Tofu, Avocado and Japanese herbs pop out. Zuma is also serving customers' favourites like like the Black Tiger-prawns and Vegetable Tempura; and the Barley Miso Marinated Grilled Chicken Skewers as well as Japanese inspired desserts. Yashoku will also include Zuma's famous appetisers, maki rolls, fresh sashimi selections, other signature dishes on their menu, as well as a free flow of champagne, sake and beer.
Yashoku Saturday will also have a DJ and live performers, creating an even more unique experience for the night brunch goers. Zuma has also added four new cocktails to its menu in May that you should definitely check out if you haven't yet: the Yume (Tanqueray gin, grapefruit ice, lemon and soda, garnished with sakura crunch), Glitter Gimlet (Gin Mare, yuzu cordial, lime and grapefruit ice), a new Salted Caramel Old Fashioned (Diplomatica Reserva dark rum, salted sherry caramel, bitters, and garnished with a deliciously-flamed umami cracker) and the Yuzu Martinez (re-distilled yuzu water and a dash of absinth to the classic combination of Nikka gin, sweet vermouth and maraschino).
Diners can book reservations for lunch (Monday through Friday), brunch (on the weekend) and dinner (all week). Featuring Hong Kong's only night brunch, this spot is certainly a must to check out this month.
Zuma, Landmark Level 5 & 6, 15 Queen's Road Central Hong Kong, +852 3657 6388, zuma.com
Kinship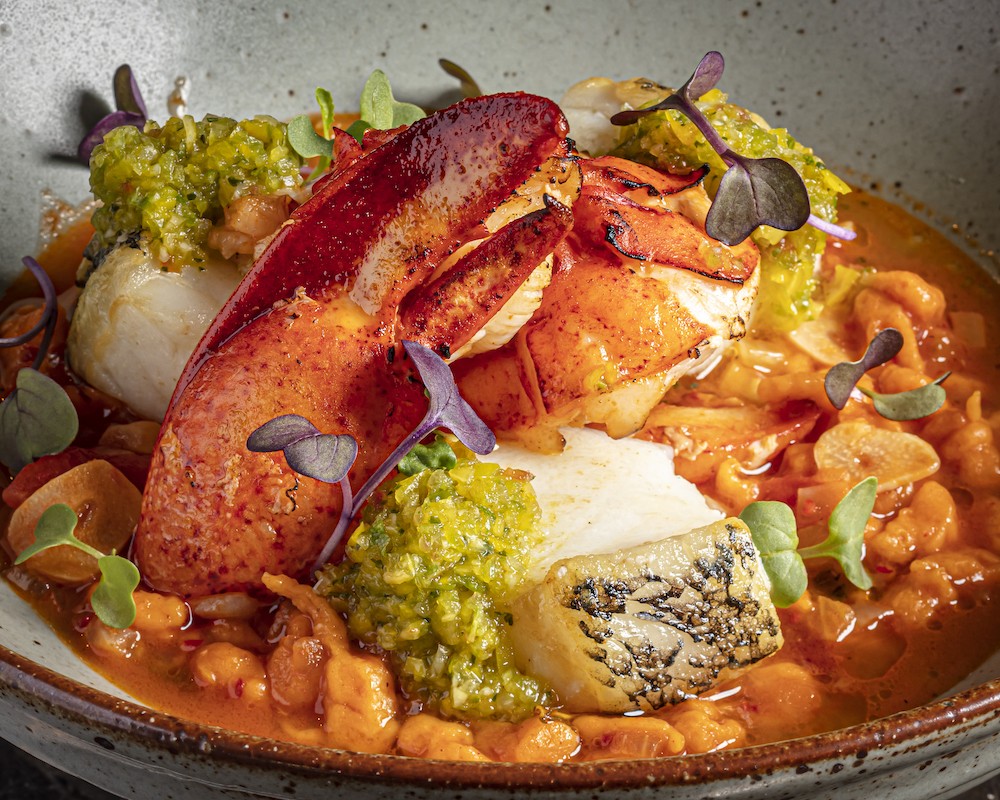 Newly opened restaurant Kinship's mission is to serve soulful and rustic home-style cuisine with a new world edge. It's the joint venture of Chef Chris Grare (previously Executive Chef of Lily & Bloom) and Arron Rhodes (previously Executive Chef of Gough's on Gough) and brings an elegant yet relaxed dining experience with a farm-to-table concept. The menu has four main divisions in dishes: the First Flavours (appetisers), the Main Event (main course), Bits & Pieces (side-dishes) and Sweet Treats (desserts, naturally). All produce is sourced either from local farms or traceable suppliers.
Kinship has an impressive number of seafood dishes, like: the Hamachi Crudo, served with tuna and anchovy tonnato vinaigrette, crunchy garlic croutons and fermented 'carrotkraut'; the Smoked Faroe Island Salmon, served warm with ikura, South American-inspired jicama salad, crispy quinoa and Peruvian chilli sauce; the sharing style Spiced Seafood Stew, with charred lobster, black cod, and "spätzle", a type of German handmade egg pasta.
The creations have all been meticulously designed by the chefs and inspired by their travels and backgrounds in the US and UK. The Chicken Liver Mousse, a savoury paste with homemade crackers, has been inspired, for instance, by Chef Grare's childhood. It's one of the non-seafood dishes that can hold their own against the freshly caught produce.
The Sweet Treats menu also includes some classics, like Mr Whippy Ice Cream (a bowl of vanilla soft-serve, salted caramel sauce, chocolate brownie and peanut brittle) as well as Southeast Asian inspired inventions, like the Chocolate & Coconut Tart (complete with pandan mousse, toasted coconut and kaya jam)- a sweet end to a delicious meal.
We absolutely loved the chilled atmosphere, the contemporary menu, which perfectly blends modern european interpretations of classic dishes and flavours from all over the world, like the bold Giant Duck Ravioli with slow cooked duck leg, Lo Shui Sauce, scallion and ginger cream. Look out for the Roasted Spring Chicken with Parisian gnocchi, pancetta and tomato ragu, which is simple but delicious.
Kinship, 3/F 2-4 Shelley Street, Central, Hong Kong, +852 2520 0899, kinshiphk.com
South Stream Market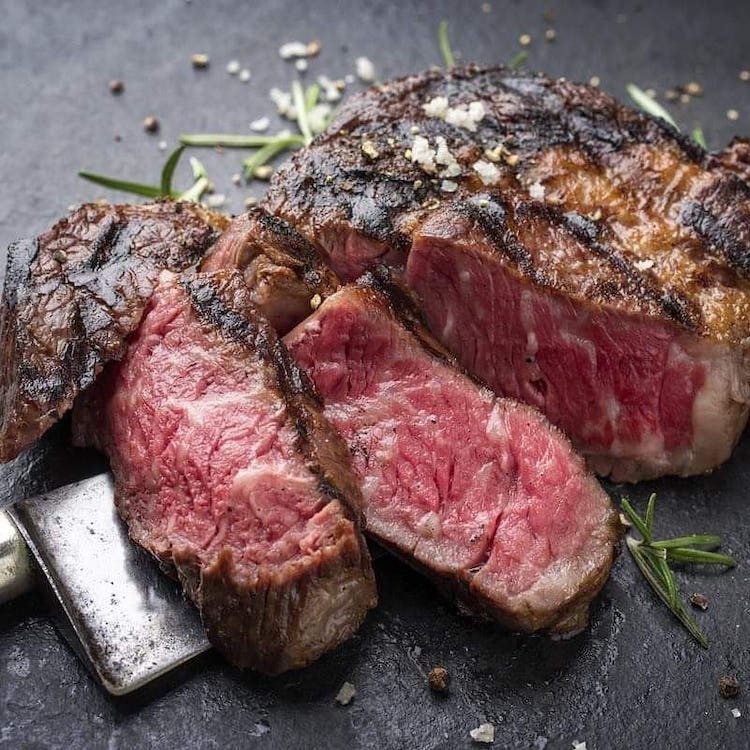 Sometimes, you may want to prepare a meal for yourself at home – and it can be as fresh and delicious. That's where South Stream Market comes in. It's a little different from our other entries but hear us out. Established in 1992, they have imported fresh foods and groceries into Hong Kong to cater to Hong Kongers that prize the quality of their produce more than anything else. Their goods include meat, seafood, veggies & fruit, bakery, dairy & eggs, drinks & beverages, groceries, home products, personal care, and pet foods among others. Suppliers are chosen for their adherence to strict health codes and sustainable practises. Meat is shipped fresh every week and they also have products that cater to specific needs including produce that is organic, gluten free, halal, suitable for plaeo diets and babies.
Customers can specify the cut and packaging that they want for their meat. The produce is then delivered to your door by South Stream Market's personal delivery service- the perfect choice for people woth busy schedules. Some of the produce that can be purchased (and then delivered) are Premium Organic Tea from Wital, Italian Prosciutto Di Parma Ferrari (chilled), Neals Yard Stilton- UK (chilled), NZ King Salmon Fillet (chilled) and the AUS Sliced Smoked Salmon (chilled). Product can also be ordered online with prices listed for every 100 grams.
We can assure you that the quality of the ingredients as well as the service are top notch. We particularly loved the incredibly fresh mozzarella di Bufala, perfect for summer salads.
South Stream Market, 202-204 Lai Sun Yuen Long Centre, 27 Wang Yip St East, Yuen Long, New Territories, Hong Kong, +852 2555 6200, southstreammarket.com